Do you like reading ?   I do !
Lire est un excellent moyen de progresser en anglais !
Prends quelques notes en lisant (what?where?who?when?how?why?) et fais une liste de mots que tu as appris en lisant.
Rédige ensuite un petit résumé de l'histoire!
Ce petit « thriller » devrait te plaire ! Enjoy !
« The Ghost next door »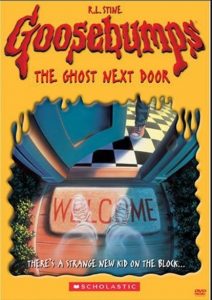 Hannah's neighborhood has gotten a little–weird. Ever since that new boy moved in next door.But when did he move in? Wasn't the house empty when Hannah went to sleep the night before? Why does it still look so deserted?Hannah can't get any answers from her new neighbor. He just keeps disappearing in the oddest ways. And he's so pale…Is Hannah being haunted by……the ghost next door?
Télécharge le PDF du livre et lis-le sur ta tablette (68 pages) >>>the-ghost-next-door